Here's a quick update for you, about what we've been up to since the last one. We've been quite busy playing gigs here in Holland and abroad. The first edition of the 'Bluegrass at 'De Parel van Zuylen" festival was a great succes and we congratulate our fiddlin' friend Joost van Es with that. Looks like there's going to be happening a lot more there in the future. We had a lot of fun seeing many of our friends of the Rock'n'Roll-scene in Germany, when we played at the Waldorfer Weekend (as Hillbilly Boogiemen). Thanks folks, that you haven't forgotten about us! That same weekend there was a wonderful Bluegrass festival going on in Greven,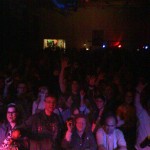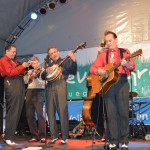 Germany, where we played on Saturday and Sunday. We sure hope to be back there again sometime. Then, another fun trip abroad took us to our beloved Westport in Ireland, for a return to the 'Westport Folk and Bluegrass Festival', which again was absolutely brilliant. We're happy to see that the festival has been growing quite big since the last time we played there. Lots of national and international acts performed throughout the weekend, and there were sessions everywhere. Thanks for showing us so much hospitality again, dear friends in Ireland!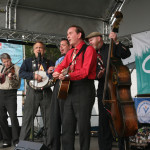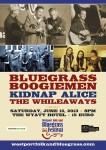 Apart from all the gigging and traveling, we also have been in the studio to record for an album by our friend Herman Brock, at the 'Goodnight John-Boy Studio'. We're looking forward to hear how that turned out. Furthermore we finished the recording and mixing of our own forthcoming album for Excelsior Recordings. It'll be a while before it will be released, but we're telling you, if you like our music, then you really got something to look forward to. It has become an eclectic mix of numbers, with a whole lot of original tunes and some classic favorites of ours. It'll be out in October, and right now the folks from Excelsior and from 'Zwaardvis Bookings' (who will be handling a lot of our festival- and clubdates from now on) are busy getting together a nice line up for our release parties, which will be held once the album will be out. We'll keep you posted on that when the time comes.
Now we got some more fun stuff to look forward to, like the 'Pijnackerplein Bluegrassfestival' in Rotterdam, the 'Big Texas BBQ' right in the middle of The Hague and later on in the year, one of the biggest festivals in The Netherlands, the 'Zwarte Cross'. For dates, check our 'tourdates' on the website.
Hope we'll see you somewhere down the line!