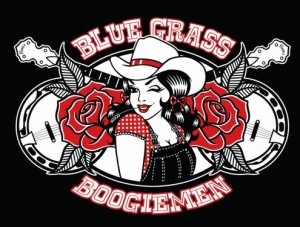 Our new t-shirts are here!
Designed by no one less than Claudia Hek herself as a return favour for Bart and Arnold's contribution to the cd she made with the 69'ers last year.
Though the 69'ers are not together anymore, you still might want to check out their cd; it got some great reviews from all over the western world.

But before you spend all your money on them, save 10 bucks and get yourself a brand spanking new Blue Grass Boogiemen t-shirt!
You deserve it!