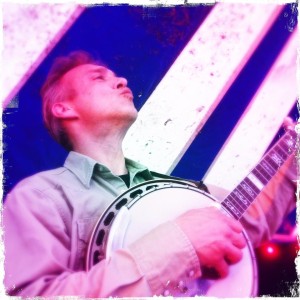 Hi folks!
Here's a few pics and a link to some footage from our last gig, shot by our soundguy John Blok. We played the 'Roots in the Woods' festival in Apeldoorn and we had a lotta fun. The guy who booked us there already asked us back for next year, so we must've done something right.
And here's the poster Joost van Es made for the gig he put on here in Utrecht, November 2nd. Looking forward to that! Joost himself will be joining us on fiddle, which we're sure is going to be great. Joost used to play with us on a regular basisduring the 1990's. He now has been playing with his own band 'Four Wheel Drive' for many years and does lots of studio work and back up for many different artists in the Netherlands and abroad. He can be considered one of the best fiddleplayers in Europe, and it's a pleasure to share the stage with him.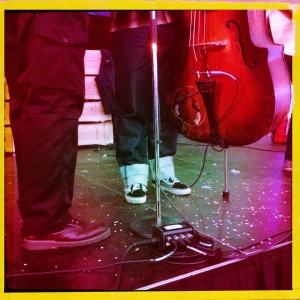 In the meantime we're still busy selecting and arranging songs for our cd for Excelsior Recordings. It looks like we'll be in the studio around February 2013.
Finally, here's two other events we'd like to mention. One is the 'Rock'n'Roll Christmas Party' where we'll be performing as the Hillbilly Boogiemen, and also will be backing up Tommy Allsup, who used to play guitar in Buddy Holly's band. The other event is 'The day Hank Williams died' on the 1st of January, at Paradiso, where we'll be doing our tribute to the Hillbilly Shakespeare, and will be backing up others as well.
Hope to see you folks there, or somewhere else down the line.